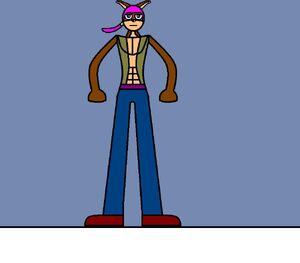 Junk you might wanna know

Name:

Hasaki Bandicoot

Age:

22 (WHU), 42 (TNG)

Race:

Mutant (Bandicoot)

Universe:

Crash Bandicoot

Roles:

WHU: Underleader (Alone)

TNG: Assistant resistance affairs consultant

Fighter Type:

Martial Artist

Nationality:

Affiliations:

Jade III's Party (Second in command), Rebels

Side:

Resistance
Konnichiwa, I am Hasaki Bandicoot, and I am a Breaking Character, first one in the series to be exact.
Ad blocker interference detected!
Wikia is a free-to-use site that makes money from advertising. We have a modified experience for viewers using ad blockers

Wikia is not accessible if you've made further modifications. Remove the custom ad blocker rule(s) and the page will load as expected.