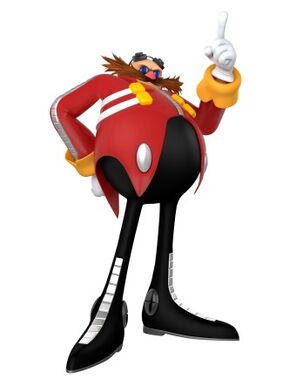 Junk you might wanna know

Name:

Doctor Ivo "Shrubhead/Eggman" Robotnik

Age:

N/A

Race:

Universe:

Sonic the Hedgehog

Roles:

Nationality:

Affiliations:

Eggman Empire, B.O.C (TNG), Rebels

Side:

His Own
Doctor Ivo Robotnik (Formerly known as "Doctor Shrubhead" and commonly known as "Doctor Eggman" in more recent times) is the secondary antagonist of When Heroes Unite and the thirdary antagonist of When Heroes Unite: The Next Generation.
Role in the series
Edit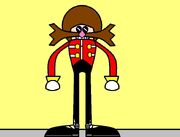 Recruiting Robotniks
Edit
Doctor Eggman (Shrubhead at the time) made is debut in the series as the mastermind behind Hokocho kidnapping Nobu who's mysterious powers he used to power a machine that created a portal he and Hokocho entered.
Princess Aleena
Edit
(More to come)
Ad blocker interference detected!
Wikia is a free-to-use site that makes money from advertising. We have a modified experience for viewers using ad blockers

Wikia is not accessible if you've made further modifications. Remove the custom ad blocker rule(s) and the page will load as expected.